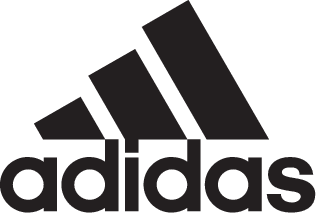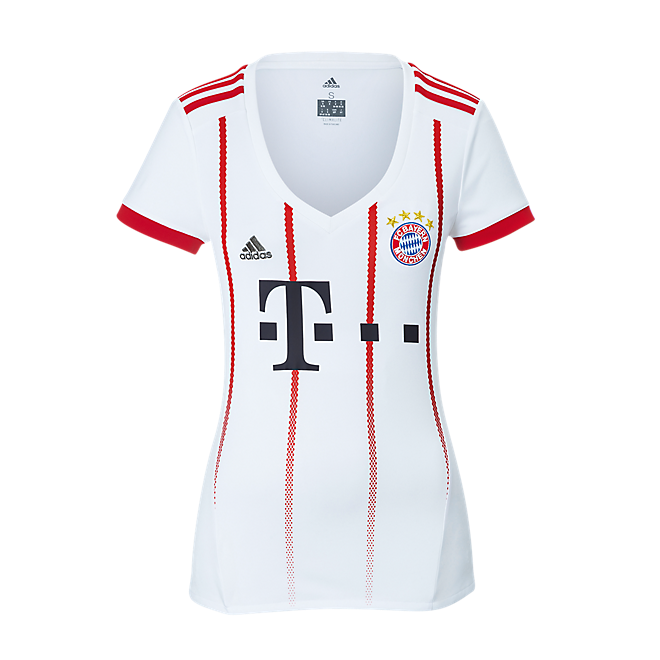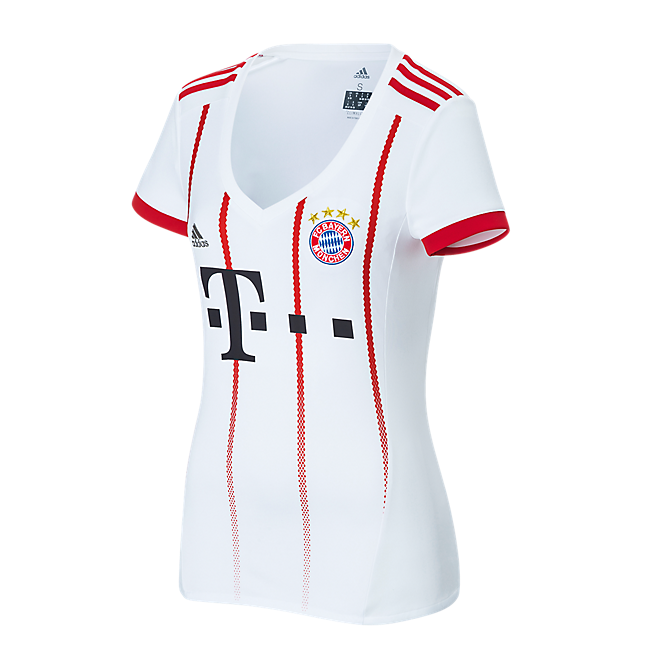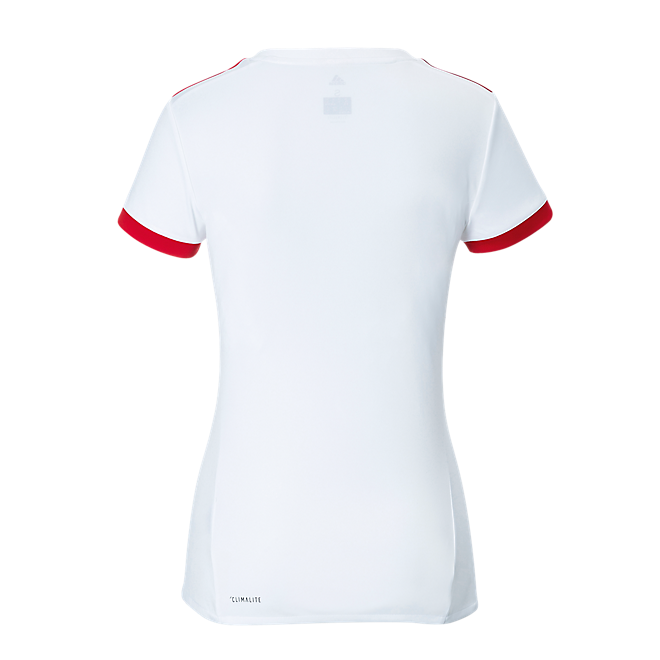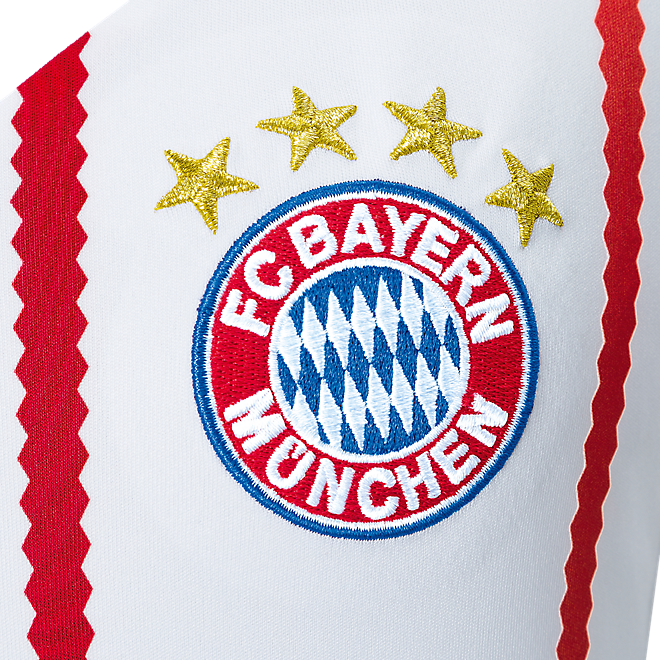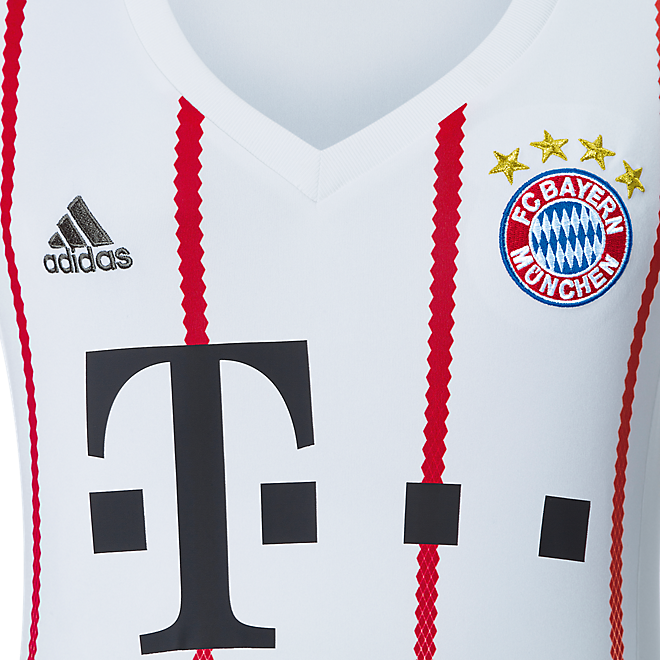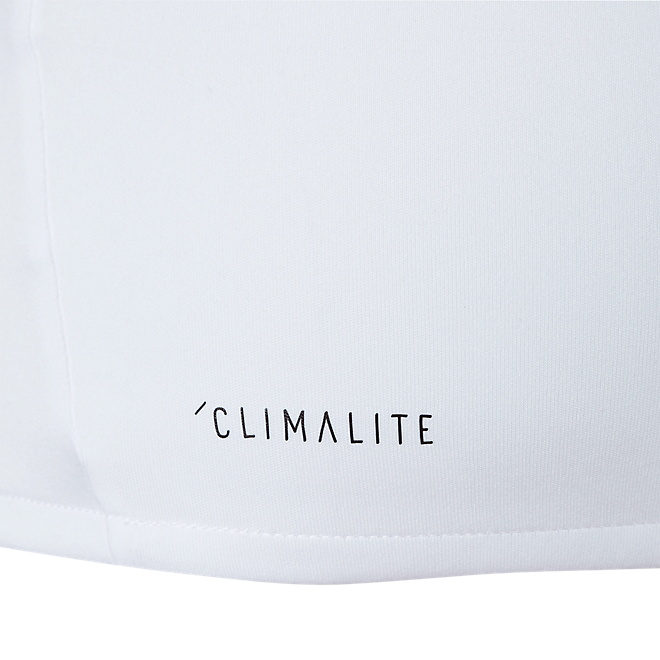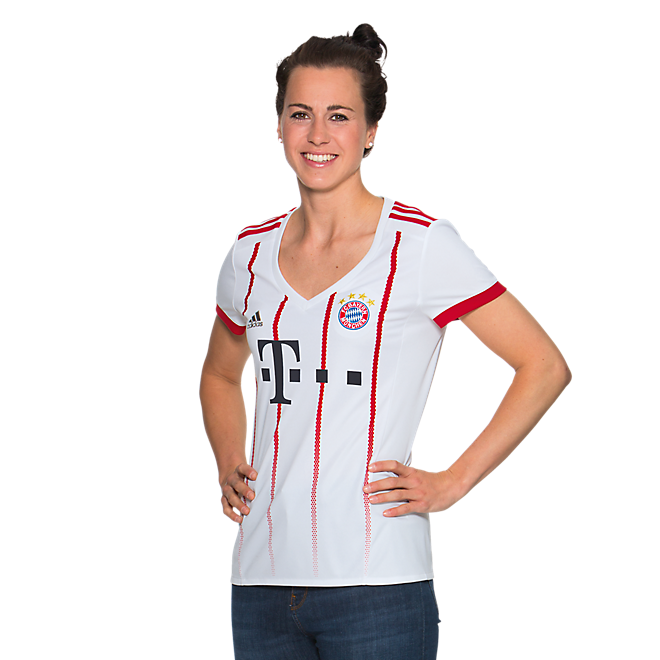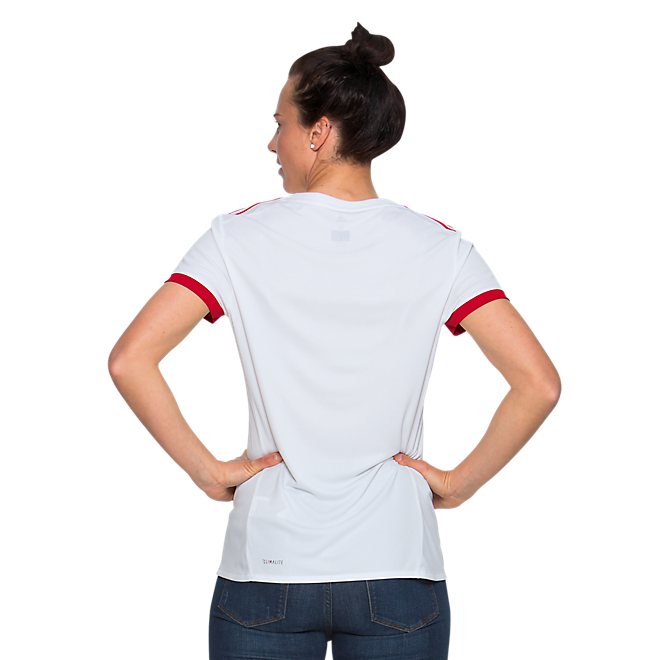 Product details
The fashionable Champions League shirt for our female fans. It is convincing in classic white with red jagged vertical stripes, reminiscent of the Bavarian rhombus. It has the FC Bayern Munich logo on the left breast side, as well as the adidas logo on the right side of the breasts. The Telekom logo is, as usual, to be found on the front. The shoulder part is adorned by the red adidas stripes. The sleeves are held in the classic Bavarian red. So the ladies shine.
The official Champions League jersey Women of the season 2017/18
Tight fit
Deep V neckline
Embroidered FC Bayern München logo on the chest
Embroidered adidas logo on the chest
Telekom logo on the front
Red vertical stripes on the front
Red sleeves
Red adidas stiffeners on the shoulders
Normal length
Climacool® technology (perfect heat and humidity management through ventilation zones)
Colour: white / red
Material: 100% polyester



Climacool® technology: Sweat and body temperature are reduced by ventilation zones and absorption of moisture

Note:
Shirts with individual flocking (incl. No. 12) are excluded from the exchange and can not be paid by cash on delivery!
We will charge for the flocking of jerseys that are not bought in an official FC Bayern an additional service fee of € 10.00.
The product was successfully added to your shopping cart