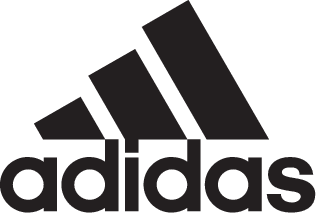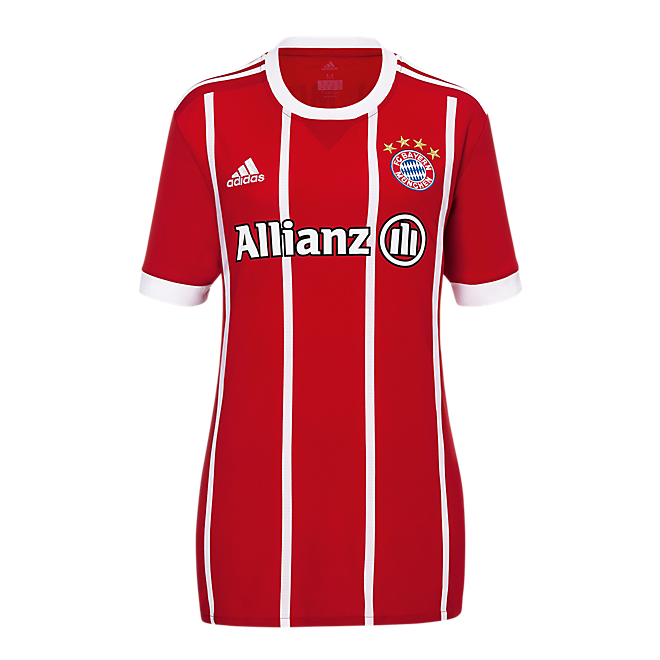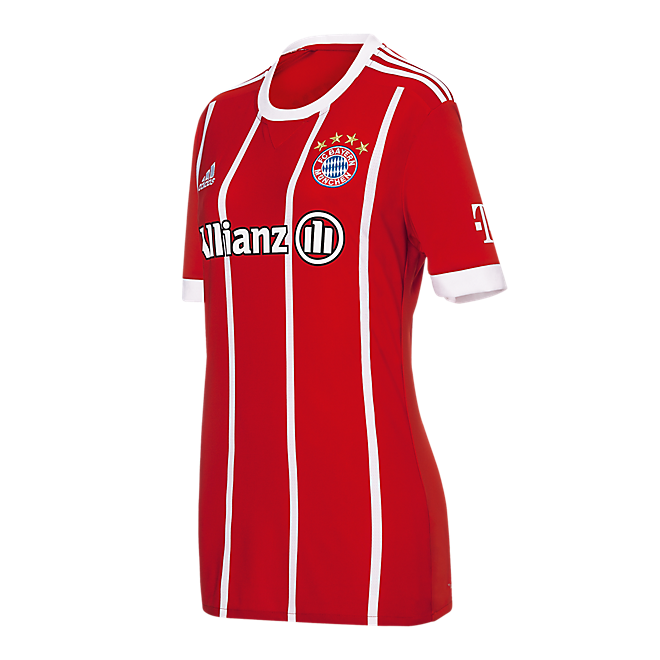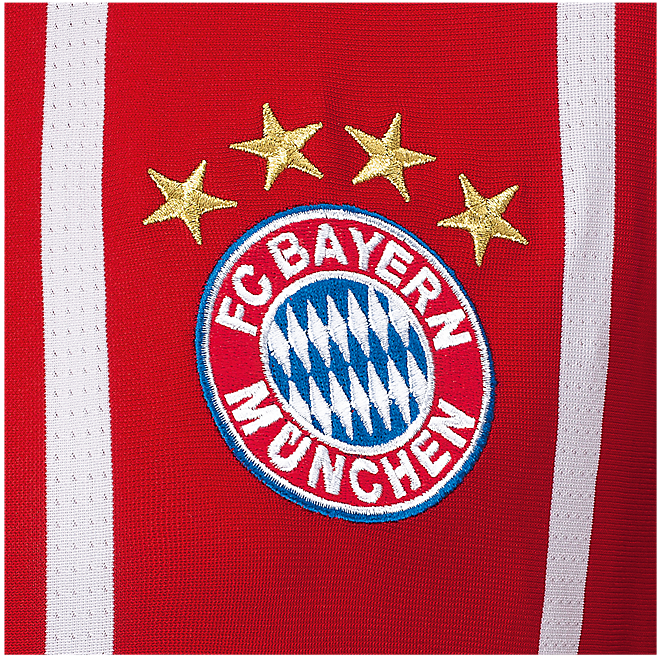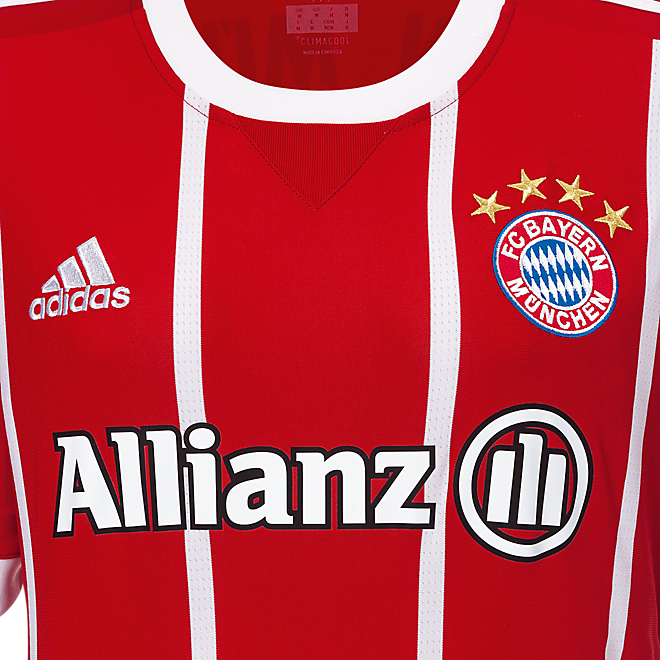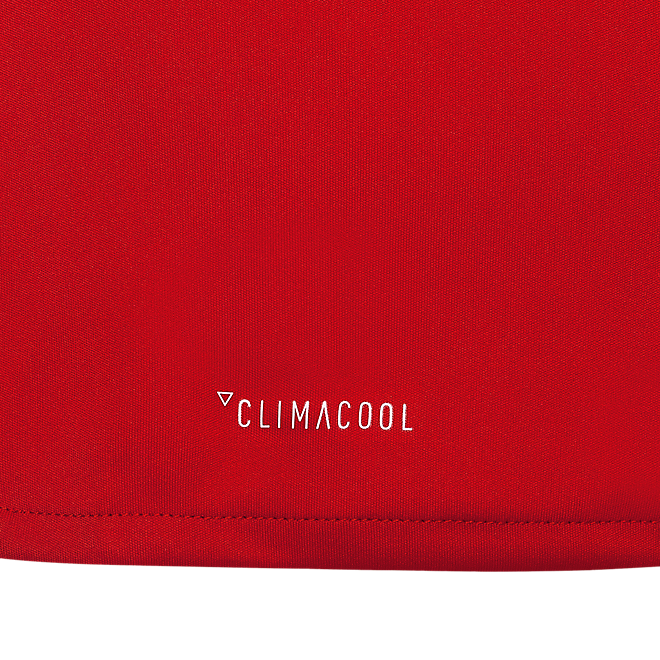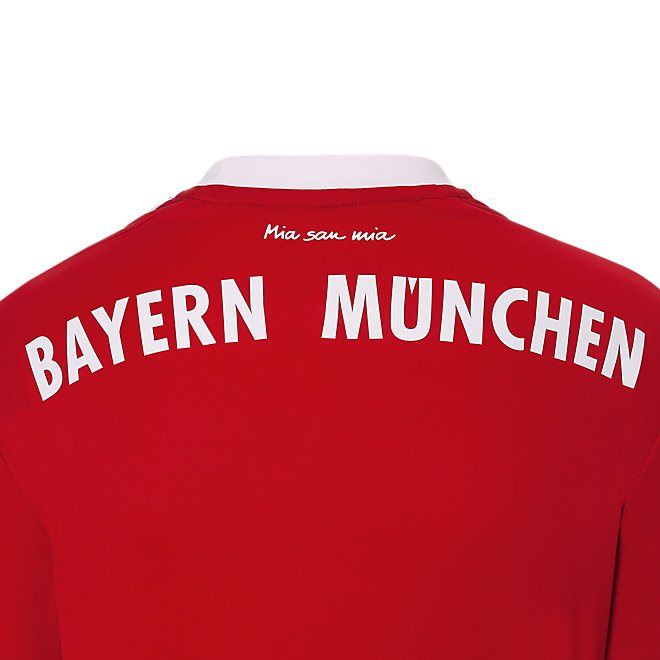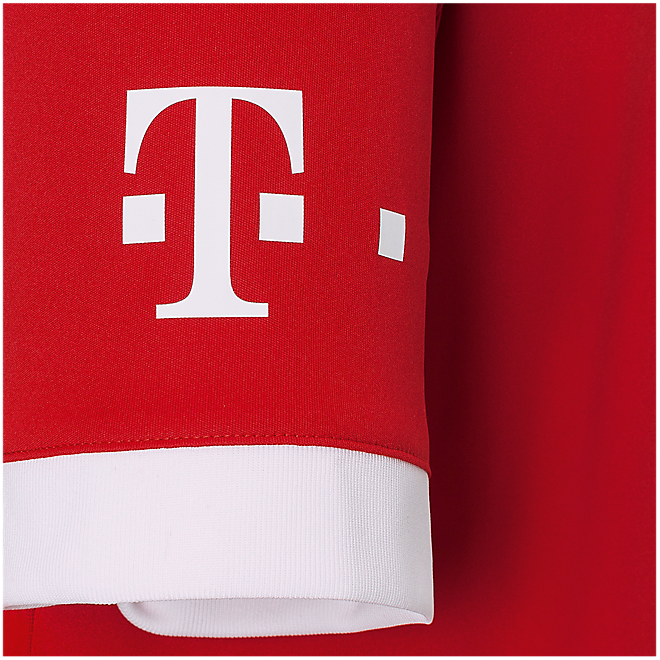 Product details
Proud Past - Strong Future! The official home jersey 2017/18 is a tribute to the glorious season of 1973/74. The adidas and the FC Bayern München logo are embroidered on the chest in embroidered form. Also visible on the front is a large alliance flock. The white longitudinal stripes, combined with the red basic color, form a distinctive red-white retro styyle. The Mia san mia lettering can be found on the collar back.
The official home jersey of the women's football team 2017/18
Short sleeve jersey
Tight fit
Deep V neckline
Embroidered FC Bayern Munich logo on the chest
Embroidered adidas logo on the chest
Alliance Sponsors Flock
White stripes on the front
White adidas stripes on the shoulders
Mia san mia lettering on the collar back
Normal length
Climalite® technology
Colour: red / white
Material: 100% polyester

Climalite® technology: Light, moisture-regulating material that quickly directs sweat from the skin to the garment surface.

Note:
Jerseys with individual flocking (incl. No. 12) are excluded from the exchange and can not be paid by cash on delivery!
Team 2017/18
Defense
4 Demann
27 Gerhardt
21 Laudehr
2 Lewandowski
20 Maier
25 Schnaderbeck
19 Wenninger
Midfield
7 Behringer
6 Beerensteyn
33 Däbritz
22 Faißt
8 Leupolz
12 Lohmann
18 Skorvankova
10 Roord
17 Wieder
Offense
9 Damnjanovic
23 Islacker
11 Lotzen
14 Rolfö
29 Rolser
13 Vonkova
The product was successfully added to your shopping cart